Economy on the agenda
Economy on the agenda
EU legislators met with the managing director of IMF, Kristalina Georgieva
Support to Ukraine, sanctions on Russia, and cryptocurrencies were among topics discussed by the EU legislators from the Economic and Monetary Affairs committee who visited Washington DC last week.
The delegation, headed by Markus Ferber (EPP, DE), had an intensive program in Washington (23-26 July). They met with American legislators, government officials, US regulatory agencies, the IMF, think tanks, and business representatives.
Topics on the agenda included the general economic outlook, including inflation, support for Ukraine and financial sanctions on Russia, digital finance, sustainable finance, banking and capital markets supervision, cryptocurrencies, and competition policy.
The delegation was composed of 7 MEPs:
Markus FERBER (EPP, DE)
Danuta Maria HÜBNER (EPP, PL)
Jonás FERNÁNDEZ (S&D, ES)
Stéphanie YON-COURTIN (Renew, FR)
Erik POULSEN (Renew, DK)
Henrike HAHN (Greens/EFA, DE)
Dorien ROOKMAKER (ECR, NL)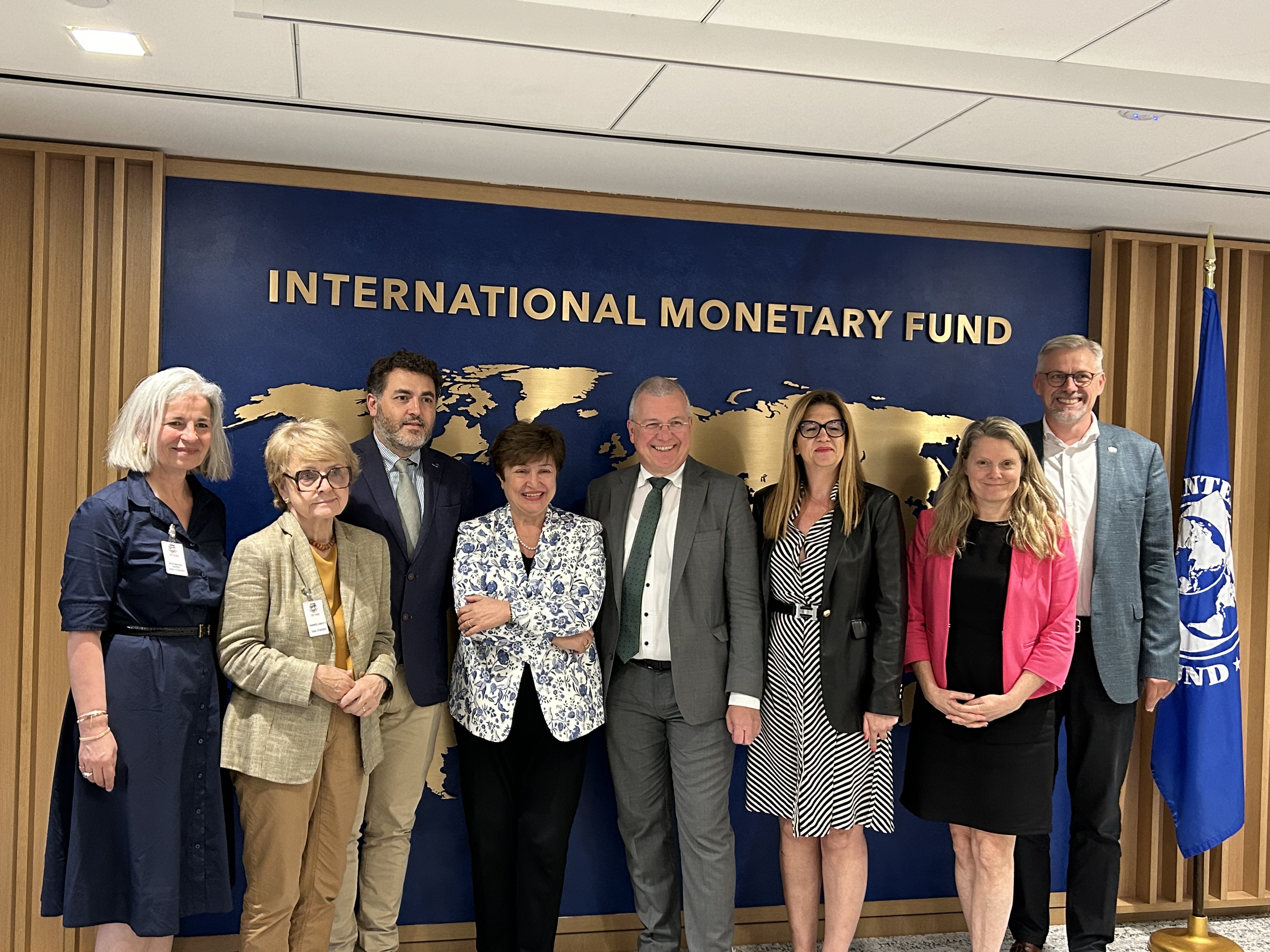 Photos: EU legislators met with the managing director of IMF, Kristalina Georgieva